Latest in Tag:

renewables

Highlight
Latest in Tag:

renewables
---
Creating parallel electricity linkage line with existing networks to cost $2.1bn
---
Egypt has worked hard to improve, create appropriate atmosphere for investing in renewable energy, says Cyrill Nunn
---
Government negotiates with foreign investors to establish new renewable energy projects with capacity of 2,000 MW
---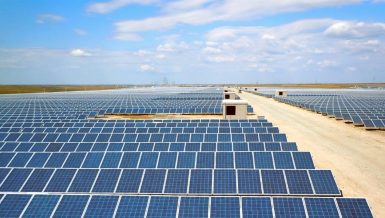 Agency seeks to provide more advanced mechanism for implementing renewable energy projects, says chairperson
---
The Egyptian government has been on a constant move to lessen the burden of utilities provision on state spending, implementing a series of subsidy cuts amid ongoing economic reform programme adopted by the authorities and backed by the IMF, according to an Oxford Business Group report issued on Wednesday. In June, former Prime Minister Sherif …
---
Germany has a reputation for being a renewable energy leader – but some believe that the nation's long, still and dim winters threaten such green aspirations.The "dark doldrums" conjures images of the deep Middle Ages, when the only light to be had flickered from a tallow candle. In fact, this is the loose translation for …
---
Germany's controversial reform of its renewable energy law was designed to better match up to the systems of other European countries. But how will it play out for development of renewables, in Germany and across Europe?
---
---
German companies look eager to help Greek islands cover their energy needs with the help of renewables. And Berlin could help with the financing of such projects, the German economy minister has said in Athens.
---
France recently announced plans to install 1,000 kilometers of solar roadways. But why solar-paneled roads? How do they work? Are they really worth the cost? DW's environment desk takes a look at the pros and cons.
---
Germany's second-largest power firm RWE has confirmed it is to split its operations by separating renewables, grids and retail operations from conventional operations. It is to be listed on the stock market in late 2016. The aim of the spin-off was to "create a platform for growth with its own access to the capital market. …
---
End of Section