Latest in Tag:

Rio de Janeiro.

Highlight
Latest in Tag:

Rio de Janeiro.
---
The former head of the European Olympic Committee (EOC), Ireland's Patrick Hickey, has left prison in Rio de Janeiro.
---
Police in Rio de Janeiro have raided Irish Olympic officials in connection with a probe into a black market ticket ring.
---
Before starting any Olympic match, most players are usually thinking about how to beat their opponents in order to make their mark in history at the Olympic Games. Doaa El-Ghobashy and Nada Moawad, the two players in Egypt's beach volleyball team, were just like any other participating athletes: they never expected to grab international attention. …
---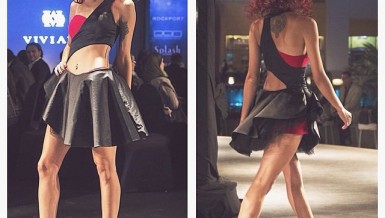 After two days of disappointment on the mat for Brazil, the host nation have picked up their first gold. Rafaela Silva, who grew up in Brazil's largest favela, claimed victory in the 57kg judo division.
---
There are 11,360 players participating in the ongoing Olympic Games, competing in 28 sports. Brazil dedicated about 47,000 police officers and 38,000 soldiers to be stationed at the events in order to guarantee the safety of 500,000 visitors who came to witness the Olympics in Rio de Janeiro. Rio de Janeiro witnessed a magnificent opening …
---
The head of the Australian Olympic team has described blocked toilets and exposed wiring at athletes' residences. The lack of preparedness has dealt yet another blow ahead of next month's Summer Games in Rio de Janeiro.
---
Expect flashmobs during the Olympic Games, but possibly not much more. Amidst government turmoil in Brazil, Rio's schedule of Olympic culture events has been drastically slashed, reports Donna Bowater.
---
---
Just weeks ahead of the Olympic Games, Rio de Janeiro is still grappling with negative headlines. DW correspondent Friedel Taube met the one man in Rio who isn't fazed: Mayor Eduardo Paes.
---
With little over a month until Rio de Janeiro hosts the Olympic Games, state authorities are grappling with the dual dilemma of worsening public security while on the brink of bankruptcy, reports Donna Bowater.
---
Daily News Egypt sat down with Essam El-Din to learn more about the nature of the sport, its tournaments, and his plans for the current and the upcoming years.
---
Aruba qualified for the first time for the Olympics in taekwondo with female player Monica Pimentel
---
Organizers of the 2016 Olympics in Rio de Janeiro say they'll have more than double the number of security personnel as London had at the previous games. Pollution in Brazil has also been under the microscope. At an event held Thursday to mark 53 weeks until South America's first ever Olympic Games, Rio's security secretary …
---
Ferrer, who is ranked 9th on the ATP, won the final game at the expense of his Italian rival Fabio Fognini, with 2 points to 6 and 3 points to 6.
---
---
One protester was killed and an estimated 1.25 million people rallied nationwide demanding better public services
---
Much like Turkey's recent protests, Brazil's tariff hike is only poking at the surface of public unrest
---
End of Section