Latest in
---
300 people registered to participate at the swimming and running competition
---
For three years now, the combination of the pure blue sea, with the white soul cleansing sand, and the musical background that refreshes one's exhausted soul has been the perfect recipe for Sahel (North Coast) attendees to have the impeccable unforgettable summer at Martin's Beach Club. Located this year at BO Islands in Sidi Abdel …
---
Whether chilling on the beach or spending the night in one of the country's biggest parties, fashion statements are important. While few local labels have already proven to be great wearable companions to all sorts of occasions, the year's busiest season requires a few iconic pieces. This year Sahel has established itself as Egypt's top …
---
Climate change is also affecting accelerating desertification in North Africa's Sahel, as rising temperatures allow the desert to desert spread, stripping away people's livelihood. "In the middle of Sahel, you are a long way from the nearest sea," meteorologist Roger Brugge said – and that's why the region sees different weather systems than Europe.
---
Gagging is on the rise, as opposed to what was expected after the 2011 revolution, says Gamila Ismail
---
Minister slated to discuss defence cooperation, "recover Egyptian role" in Africa
---
For his four-country trip to the Sahel in November, UN Secretary-General Ban Ki-moon adopted as his motto an African saying: "One hand cannot tie a bundle." His guests agreed.
---
---
By André-Michel Essoungou Africa's Sahel region faces many complex and interconnected challenges. Here are some of the major ones, and how the United Nations is assisting the region in finding solutions. The food crisis When the Sahel is in the news, it is often because millions of people are at risk of going hungry. …
---
In Sahel's Club M and Tabla Cairo seemed a world away
---
Our final award is won by the same competitor year after year, no matter how much trends change and no, it is still not okay to wear Crocs.
---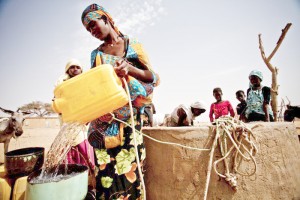 Influx of refugees from Mali exacerbates political instability in neighbouring Mauritania
---
US surveillance over the Sahel signifies expansion of 'war on terror.'
---
End of Section