Latest in Tag:

Saint Catherine

Highlight
Latest in Tag:

Saint Catherine
---
Madbouly visits several locations in the city and calls for upgrading its international airport
---
The ministry said in a separate statement that 2,500 trees were planted in Damietta, as part of a state campaign to plant trees across the country.
---
After three years of restoration work, Egypt reopened one of its most ancient libraries, in Saint Catherine, which contains more than 12,000 books and early Christian manuscripts, according to the Associated Press. The restoration work was taking place in the eastern section of the library, which contains some of the world's rarest scientific, religious, and …
---
The attack that left one lower ranking officer dead was followed by contradicting statements and news reports
---
The area is highly visited during the winter since one can experience the lowest temperatures in Egypt and the humidity is very low.
---
Despite transportation difficulties in reaching Saint Catherine, the area is rich with touristic landmarks
---
A photographer raises money through her photos to help develop the community in Saint Catherine
---
---
Besides the beautiful landscape of mountains, wadis and canyons, the traditional Bedouin society is a large part of the beauty of Saint Catherine.
---
By Ahmed Shams, PhD A community response and essential maps The outline of Rugum Plan  is based on the Gebaliya "people of the mountains" Bedouin community response, led by tourism business leaders, to the trekking accident of the Egyptian tourists in the vicinity of Gebel Bab El Donya (2,090m ASL) last week. I crystallised and …
---
Director of Crisis and Disaster Management Unit Adel Kassab appointed as the governorate's spokesman
---
El-Nadeem Centre for Rehabilitation and Torture Victims requests that survivors, "in a state of shock", receive proper medical treatment.
---
Four hikers were rescued and evacuated as search for final member continues
---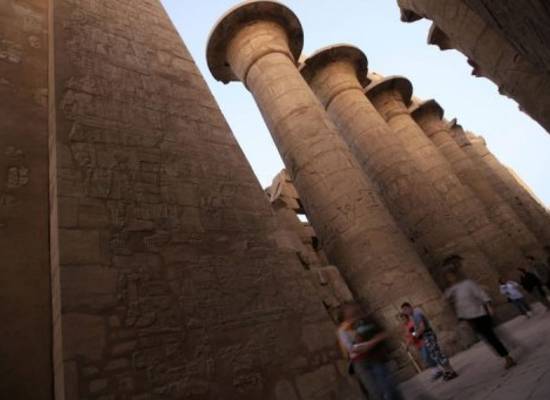 Egypt's poor management of its ancient monuments draws threat from the United Nations Scientific Economic Cultural Organisation
---
---
End of Section