Latest in Tag:

Saqqara

Highlight
Latest in Tag:

Saqqara
---
Tutankhamun Opera will debut next March, says renowned archaeologist
---
The discovery also included several gold artefacts, wooden statues, and coloured and gilded masks.
---
Details of discovery will be announced during next few weeks, after archaeological documentation and photography is completed
---
Documentary provides in-depth overview of significant discovery at Egypt's renowned Saqqara archaeological site
---
The discovery of the 59 coffins in Saqqara represents the largest number of coffins in a single burial since 2019
---
Egypt's Ministry of Tourism and Antiquities recently published promotional films on the archaeological discovery found at Saqqara, although the full details have yet to be announced.
---
In a statement, the ministry said a shaft measuring 120 cm x 90 cm and 11 metres deep was found, with five still sealed stone coffins at the bottom. Also discovered in the same complex were four niches in a room containing wooden coffins and Late Period human burials.
---
---
The discovery included the world's biggest unearthed scarab, hundreds of diversified animal statues
---
The material from our discovery of the Roman catacomb at Saqqara suggests that Greco-Roman influence was stronger in Memphis than in contemporary Upper Egyptian culture; says mission director 
---
Madbouly said he will soon discuss ways to develop Al-Mariouteya road, facilitate area's commute for tourists
---
Burial chamber was well-preserved, decorated, coloured, while walls depict priest with his family
---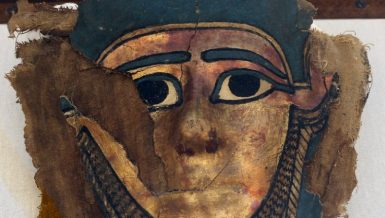 Renovation included strengthening cemeteries' collapsing walls, preserving their colour  
---
Discovery was sponsored by Orascom Investment, were thousands of relics belonging to animals and Egyptian gods were found
---
---
End of Section