Latest in Tag:

Sawy Culturewheel

Highlight
Latest in Tag:

Sawy Culturewheel
---
Through work by five photographers, the exhibition explores a side of refugees' lives in Egypt
---
6 Egyptian, 3 international bands dazzle Cairo
---
A round-up of the events that affected Egyptian culture and lifestyle during the past year.
---
Samah Farouk, whose cartoons were banned from a Sawy Culturewheel exhibition, paints graffiti outside the venue decrying the a crackdown on freedom of expression
---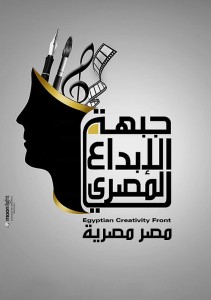 The front warned of El-Sawy becoming a cultural censor for the Muslim Brotherhood and accused him of trying to gain favours with the government, implying that he had done it before to gain access to public property: the Culturewheel's location in Zamalek.
---
Sakia is branching out and is launching El Sakia TV within the next two weeks
---
The protest lasted until 5.30pm, when a committee from the union and Mohamed El Sawy came to talk to the protestors. "We then went inside the River Hall where we held a discussion where everyone could have their questions answered. The union proposed a few measures to help underground musicians integrate within its system," said Ismael.
---
---
End of Section