Latest in Tag:

Series

Highlight
Latest in Tag:

Series
---
Filming on series was halted only one week after its trailer caused backlash on social media over perceived historical inaccuracies
---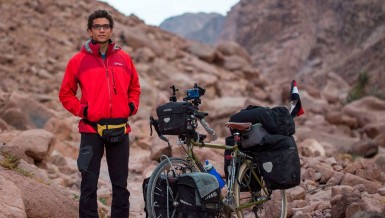 A report by the Supreme Council for Media Regulations documented shows with verbal vulgarity, political projections, and sex promotion 
---
"Haret Al-Yehudd" (Jewish Quarter) is a series being aired on several government- and private-owned channels featuring the lives of Egyptian Jews who were in Egypt during the 1940s and 1950s.
---
By Rana Khaled The yearly marathon of Ramadan series has started, raising waves of praise and criticism by thousands of viewers, who share their thoughts and judgments daily on different social media sites. Like last Ramadan, most of the series this year focused on tackling social issues, such as "Waly El-Aahd", starring Lucy, Hamada Helal …
---
Until now, more than 35 drama series' have been announced for airtime on different private TV channels, some of them starring the same actors
---
Tamer Hosny and Ahmed Makki also make the list of highest paid actors
---
Television serials with huge costs make an appearance this holy month, with "His Excellency " highest costing serial, at EGP 65m, followed by "Saraya Al Abdeen" at EGP 55m
---
---
Two private TV channels decide to ban a TV series criticising a police officer, after showing promos
---
A review of some of the soaps that are gracing the small screen this Ramadan
---
Ramadan for mosalsalat is rather like the gladiator arena of TV shows. Various studios compete viciously for actors and airtime 11 months of the year, filming furiously and petitioning for advertising revenue in preparation for a single 30-day period.
---
End of Section