Latest in
---
Political instability in Egypt and other Arab countries had negative effect on non-oil manufacturing activities
---
The minister highlighted that the money owed to foreign partners has reached $4.9bn.
---
Although there will be a $2bn in debts to foreign partners by year end, ministry has paid back $11.2bn to foreign companies during FY 2013/2014
---
Foreign companies operating in the oil sector have linked increasing their investments to their payment from the Egyptian government, in light of the government's failure to keep to the repayment schedule that was previously agreed upon. According to an official at one of these foreign companies, the Egyptian government has no choice but to pay …
---
130m square feet of gas to be linked to national gas grid in September 2014
---
A large part of foreign contracting for importing liquefied natural gas has been completed.
---
The initiative aims to decrease electricity consumption in households, commercial and industrial sectors by 20% this summer
---
---
By the end of the current fiscal year the amount spent on subsidies will reach approximately EGP 135bn, compared to the EGP 129 billion spent the previous year, according to Al Al-Mula. Petroleum Minister Sherif Ismail predicted that subsidies for petroleum products for the coming fiscal year will reach about EGP 140bn in case prices …
---
By Muhammad Adel After amending the listing rules of companies in the Egyptian stock exchange, the Ministry of Petroleum is preparing an initial public offering (IPO) of new petrochemicals companies, said Samir Azer undersecretary of the Ministry of Finance. Following a meeting between Minister of Petroleum Sherif Ismail and chairman of EGX Mohamed Omran, the …
---
By 2020, government aiming to meet 20% of the country's energy needs using wind, solar and other renewable power sources
---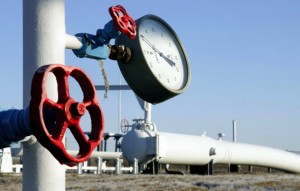 Hurghada power station was converted to work with natural gas instead of subsidised diesel.
---
Mobil and Shell fuel stations nationwide equipped with experimental smartcards to test efficacy of system
---
Agreements are the first to be signed since 2010
---
---
Second stage implementation will follow delivery of smartcards to citizens and data entry
---
Under new agreement Egypt will import up to 1m barrels of crude oil per month, while Gulf aid continues to flow
---
End of Section