Latest in Tag:

Shops

Highlight
Latest in Tag:

Shops
---
Egypt's coffee shops reopen after 3-month coronavirus lockdown
There are about 2 million coffee shops in Egypt, 150,000 of which are in Cairo, according to CAPMAS.
---
36 new coronavirus cases reported in Egypt, raising the country's total to 402 
---
Firefighting continued for 12 hours on Friday
---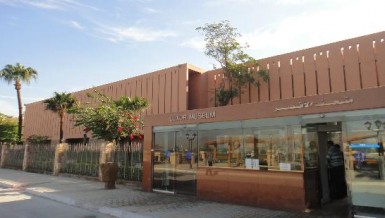 Of the 13 locations put up for bidding, only five have attracted bidders
---
Shell Lubricants Egypt is planning to establish branded shops, which provide Shell's products and other cars services, in a step towards expanding in the Egyptian market. Haytham Yehia, marketing director at Shell, told Daily News Egypt that the step reflects the potential of the Egyptian market, adding that the company believes in the Egyptian market despite …
---
We demand the government allow us 60 days to legalise our status, a law must be enacted to regulate the sector, says Mobile Traders Division CEO
---
The summer sale took place between August and the first week of October, the Minister told state television, having been extended for an additional month from the first week of September.
---
---
On Saturday, Zamalek residents took to the streets protesting the declining status of their island Carrying placards that read "Enough with cafes in Zamalek", "Protect the remaining greenery" and "Against abuse of public property", tens of the residents demonstrated by the Cultural Wheel in hopes of getting their voices heard. One of the most pressing …
---
Both parties released statements accusing one another of attacks on members and properties
---
Businessmen in the city pledged their support for the Governorate's plan on the condition of improvements in the security situation, particularly in Downtown districts such as Talaat Harb, Al-Tawfikia, Al-Azbakiya and Ramses.
---
The government's U-turn on the proposed retail closing time law has attracted the attention of many Egyptian columnists, with many describing the cabinet's approach as an imitation the Mubarak era methodology, while ignoring the shop owners' concerns in the matter. In the Arab region, other writers deplored a number of pressing issues, with a focus …
---
Revised version grants a few additional hours to most closing times
---
Government plans to close shops at 10 pm is alternately derided, shrugged off, and laughed at
---
---
End of Section