Latest in Tag:

Singer

Highlight
Latest in Tag:

Singer
---
Al-Atrash is widely considered one of the Arab world's greatest performers of his time.
---
The 45 year old star said so on her official Twitter account adding that she is putting all of her efforts in her latest albums. She also cited difficulty in being "productive" as a reason for the shock retirement.
---
Between women supporting male control and others fighting it, disturbed definition of relationships disclosed 
---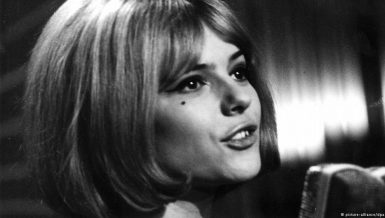 The French singer France Gall died in Paris Sunday after a bout with cancer — she was 70.
---
Arco, a pioneer in the field of real estate development and the establishment of residential projects and commercial and tourist resorts in the Egyptian market, is organising the biggest party in the North Coast next Friday to mark the anniversary of the start of the sale of the first phase of the City Stars North …
---
He has changed my life, and I'm forever grateful. Every success that I have come to achieve in my life due to his lyrics and songs, says one fan
---
---
His impact not only on Greece's music but also its politics is unparalleled. As renowned Greek composer Mikis Theodorakis turns 90, singer Maria Farantouri recalls their years of close collaboration. Born on July 29, 1925 on the island of Chios, Mikis Theodorakis has seen nine decades of political developments in Greece – and continually responded to them in music. Often…
---
Greek singer Demis Roussos, who was born in Alexandria, passed away early on 25 January
---
Participants of the Arabic version of the reality television singing competition, The Voice, will also perform in the festival.
---
Due to "continuous censorship of his music", Ramy Essam leaves Egypt for two years but he is not seeking asylum
---
"I hope for love and peace for Egypt and that Egyptians gather as one family around the president they elected"
---
On the sidelines of the Lebanese BIPOD festival of contemporary dance, 11 Syrian choreographers presented projects showcasing the scars of war
---
---
The celebration is set to begin at 7pm on Wednesday 13 March
---
End of Section