Latest in Tag:

Slovenia

Highlight
Latest in Tag:

Slovenia
---
President returned to Cairo after visit to Austria
---
Slovenia's victory over Croatia vindicated their 2013 loss against Croatia, who at the time managed to snatch the bronze 
---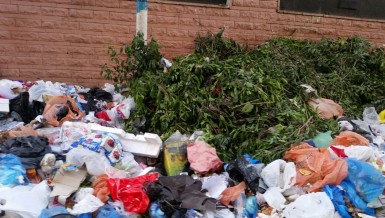 Relations between Egypt and Slovenia have been on a steady path in the last year. On 5 December, President Abdel Fattah Al-Sisi received his Slovenian counterpart Borut Pahor. The visit was considered the first of the Slovenian president to Egypt. The Egypt-Slovenia Business Forum was held on 6 December, where three Egyptian companies signed cooperation …
---
Trade volume between Egypt and Slovenia amounted to €161m in 2015, says minister
---
The Slovenian President is paying a visit to Egypt in the hopes of enhancing bilateral relations
---
Aleksander Ceferin of Slovenia has been elected as the new president of UEFA, European football's governing body. Ceferin is to complete the term of banned former President Michel Platini.
---
Both countries have been always on very good terms, says Youssef Mekkawy
---
---
Slovenia's central bank has confirmed that Governor Bostjan Jazbec is under investigation as part of the probe into alleged irregularities at the bank in 2013. The ECB has threatened legal action.
---
As Yugoslavia fell apart in 1991, a Germany newly put back together dared to unilaterally take action and recognize the independence of Slovenia and Croatia independence. Was Germany overstepping its authority?
---
Daily News Egypt had the opportunity of interviewing Hegazy, the founder of the association
---
A previous mutual cooperation agreement between Koper and several Egyptian ports, including Damietta and Alexandria, has provided the groundwork for Egypt and Slovenia to boost their economic cooperation
---
Miškova hopes the number of Egyptians visiting Slovenia will increase since the country, despite being small, has many things to offer.
---
Company also offered to invest and establish silos in several Egyptian governorates
---
---
End of Section