Latest in Tag:

solar plants

Highlight
Latest in Tag:

solar plants
---
Well-informed sources have told Daily News Egypt that the list of companies include: the Arab Organization for Industrialization (AOI); Tripel M; Onera; Solar Installer; Smart Home; I Solar; Egypt Power; Modern City; and Golden Solar; Shams Masr; TEC-MERGE; Creative; and Egyptian Modern Systems.
---
Gama Construction's scope of work in Benban Solar Park consisted of six solar power plants, which is considered the largest number of plants to be performed by one local contractor. Furthermore, the manpower in Gama's projects exceeded 4,700 workers who completed a total of 7.5m hours.
---
The company aims to reduce the consumption of fossil fuels and the cost of power generation and carbon dioxide emissions in the countries in which it operates, improve the efficiency of electrical energy, and create a balanced socio-economic value. The company's investments amount to $800m.
---
Organisation with ELMACO, EGMAC to supply electrical equipment to both projects
---
Seventeen solar plants to be implemented, output 2.7MW in four sectors: Project Director
---
Companies will be classified based on their experiences, qualification certification valid for one project with specific
---
NDEDC issues tender to establish 3 stations
---
---
China's Chint to take over construction work; investments at $200m
---
Plant capacities will range between 60-200 KW, feasibility study to be completed in 2020
---
Cabinet approved offering tenders to establish 600 MW solar plants
---
The surplus production of power will be sold at 68.9 piastres per KW/h
---
KEC to establish overhead electricity transmission lines for EGP 622m
---
Minister of Electricity Mohamed Shaker's recent remarks against power companies have incensed investors. He said that investors knew from the beginning that the power purchase agreement (PPA) includes a condition for local arbitration in Cairo in case of any disputes. Investors signed the cost sharing agreement (CSA) which included that same condition, the minister added …
---
---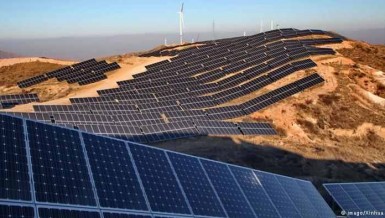 Payment of cost-sharing third instalment postponed until completion of contract with the consultant
---
End of Section