Latest in Tag:

Spotify

Highlight
Latest in Tag:

Spotify
---
Following surge in popularity, Egyptian hip hop artists dominate country's most streamed tracks of summer
---
Partnership aims to find most impactful ways to support music community
---
Total MAUs grew 31% Y-o-Y to 286 million, says report
---
Spotify stated in a press release that Egypt's growth rate for K-Pop streaming is 33%, followed by Vietnam 30%, and France 13%.
---
Last week, a Swedish rapper, Imenella did a cover for Amr Diab's 1996 hit Habibi Ya Nour El Ein as part of Spotify Singles initiative, says Boller
---
Billie Eilish's Bad Guy, came in second place after Senorita in Egypt. The pop artist's latest releases are also an international hit, with more than 500m views on YouTube.
---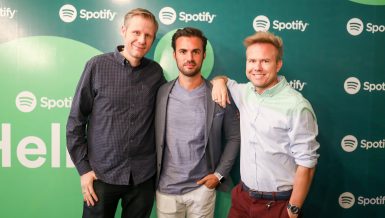 App includes over 40m songs, 3bn lists, 20,000 songs added daily, 87 million users pay subscriptions
---
---
As the popular music streaming service goes public today, Spotify is set to continue to revolutionize the music business. But who ultimately profits?Eleven years after it was founded, Spotify finally goes public on April 3. As the company's CEO and co-founder Daniel Ek explained on his blog a day earlier, Spotify seeks to put itself …
---
Amazon is reportedly a month away from launching a new subscription-based music streaming service. Once licensing agreements are signed, Amazon will enter a crowded market dominated by Spotify and Apple Music.
---
End of Section