Latest in
---
"Egypt's speech a snap back to Turkey's interference in Egyptian affairs," says analyst
---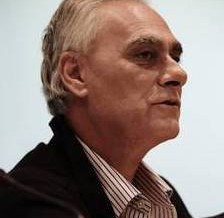 By James M. Dorsey Turkish President Recep Tayyip Erdogan's illiberal policies have targeted the media, the judiciary, the police, militant football fans, and anti-government protesters. Now they threaten to claim yet another victim: the game of football itself. In a major blow to troubled Turkish football, Yildiz Holding, a conservative conglomerate known for its confectionary and biscuit business and …
---
Turkish president has illusions of restoring the Ottoman Empire, says Egyptian foreign ministry
---
Police clashed with protesters in Istanbul, firing tear gas and water cannon at people clustered on side streets, defying a government ban on demonstrations on the iconic Taksim Square – the epicentre of last year's turmoil.
---
AFP – Turkish Prime Minister Recep Tayyip Erdogan warned Saturday police would clamp down on anyone defying a ban on demonstrations at Istanbul's Taksim Square on the anniversary of a wave of mass protests last year. "If you go there, our security forces have received clear-cut instructions and will do whatever is necessary from A to Z," Erdogan …
---
Eight people died and thousands were injured in the heavy-handed police crackdown that ensued, as clouds of tear gas wafted through the much-loved park on Taksim Square.
---
Thousands of campers scrambled as police trampled tents, pulled down banners and broke down barricades in the park,
---
---
By Lewis King The recent political upheaval across Turkey has generated an unprecedented volume of media coverage that has drawn international attention to the underlying social and ideological differences that divide Turkish society and politics. Many actors emphasise this ideological divide in order to galvanise their bases, thus ensuring that these divisions continue to play …
---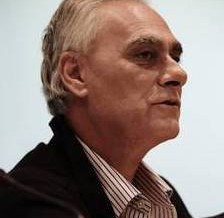 By James M. Dorsey If there is one lesson Turkish Prime Minister Recep Tayyip Erdogan should have drawn from the popular revolts that toppled four Arab leaders and sparked civil war in Syria in the last two years, it is that police brutality strengthens protesters' resolve and particularly that of militant, street battle-hardened football fans. …
---
Dozens were injured in the demonstration
---
End of Section