Latest in Tag:

talaat moustafa

Highlight
Latest in Tag:

talaat moustafa
---
Talaat Moustafa Group (TMG) the leading real estate developer in Egypt has announced a strategic partnership with premier lifestyle retailer AZADEA Group to bring 13 new brands to the Open Air Mall at Madinaty. AZADEA Group stores will occupy an area close to 10,000 square meters and are planned to open in the spring of …
---
Missing divers were found about 8 km north of Ras Nasranidiving site
---
The reported sales period covered the time period from 8 June until the end of the month.
---
Talaat Moustafa Group (TMG) is keen to provide all services in Al-Rehab and Madinaty to deal with emergencies. The administration of the two cities, which are located in east-Cairo is affiliated with the TMG CEO Hisham Talaat Mostafa, constantly work to ensure the safety of their residents. Over the past few days, civil protection in …
---
CI Capital expects project's housing unit sales would record about EGP 826bn
---
Madinaty Open Air Mall is one of the largest in the Middle East and is the only super-regional open-air shopping centre in Egypt
---
The issuance is reportedly to have a positive impact in three ways, given the current crisis facing Egypt's economy due to the ongoing coronavirus (Covid-19) pandemic.
---
---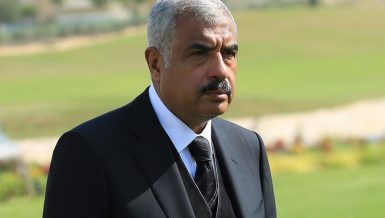 Talaat Moustafa Group (TMG) has announced Amr El Kady has joined the group as deputy to Hisham Talaat Mostafa, CEO and Managing Director of the group.
---
Market does not face real estate bubble, says Moustafa
---
Project in New Administrative Capital to be ready in 3 months: Hisham Talaat Moustafa
---
Almost all the rest of Talaat Moustafa's land portfolio is acquired by the Rehab project
---
Reuters – Egyptian property developer Talaat Moustafa posted a first-quarter profit after tax of EGP 160.8m ($23m) on Wednesday, up 15% from a year earlier, it said in an emailed statement. Revenues fell to EGP 1.14bn from EGP 1.52bn, it said.
---
By Edmund Blair /Reuters CAIRO: A judicial panel has recommended that a court reject a legal challenge that sought to scrap the sale of state land to real estate developer Talaat Moustafa Group (TMG), a judge said on Tuesday. The state judicial council, which suggests a legal response but whose recommendations are not binding, said the …
---
---
CAIRO: An Egyptian court postponed to June 21 a hearing over a state land sale to Talaat Moustafa Group (TMG), the country's biggest listed developer, in a case that has rattled investors in the property sector. TMG's $3 billion Madinaty project, which makes up the bulk of its land bank, has been caught in the …
---
End of Section