Latest in Tag:

the United Arab Emirates

Highlight
Latest in Tag:

the United Arab Emirates
---
CAEU hosted event Wednesday to announce new initiative
---
Al-Sisi held several meetings with international leaders on the sidelines of the UNGA in New York.   
---
During her trip to Saudi Arabia and the United Arab Emirates, the German chancellor is to have talks about larger economic cooperation. Her hosts have seen their domestic economies suffer from dropping oil prices.Chancellor Angela Merkel is traveling to Saudi Arabia and the United Arab Emirates from April 30 to May 1. The Saudi Arabia …
---
Egypt comes in third place after Saudi Arabia and the United Arab Emirates in engaging with published Ramadan-related content
---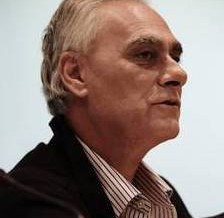 By James M. Dorsey Wealthy Gulf states have invited Jordan and Morocco to compete in future Gulf Cups as part of a bid to strengthen their fragile six-nation Gulf Cooperation Council (GCC) at a time that they have at best papered over deep rifts within the group. The invitation follows an earlier stalled attempt to …
---
The project targets addressing problems in the strategic wheat sector.
---
By Ahmed Abou El Saad and Eric Swats The Egyptian economy Since 2011, Egypt has been hit hard by both ongoing political volatility and social unrest. Four key economic indicators have underscored this reeling economy: an increase in T-Bill rates, a decrease in Net International Reserves, the depreciation of the Egyptian pound (EGP) and a …
---
---
Minister of Foreign Affairs Mohamed Kamel Amr attends Friends of Syria meeting in Istanbul
---
Kerry will visit the United Kingdom, Germany, France, Italy, Turkey, Egypt, Saudi Arabia, the United Arab Emirates, and Qatar from February 24 to March 6.
---
End of Section