Latest in Tag:

UN Women

Highlight
Latest in Tag:

UN Women
---
Female entrepreneurs in Egypt estimated at 7.5%, says UN Women representative
---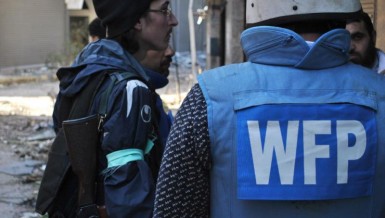 "Articles related to women represent only 4.2% of all articles on Arabic Wikipedia, compared to 15% on global website," says El-Messiri
---
Mohamed Naciri, regional director of UN Women—Arab states/North Africa, said that one of the UN's priorities and roles is to support member states, civil society, and women and girls, specifically to empower women, including the pursuit of a world in which women and girls live without violence. This came during the ceremony that was organised …
---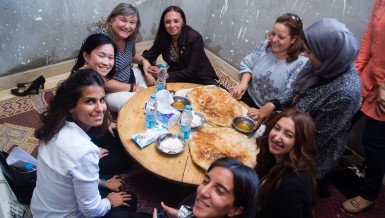 This is the state we need to get to if we are to be serious about gender equality, says Miwa Kato
---
With every news report, the number of incidents of sexual harassment in Egypt rapidly increases. Despite the continuous efforts of effective initiatives and official actions, the numbers have increased notably over the past decade, putting Egypt at the forefront of discrimination against women. Mosawah organisation for training and counselling recently announced the launch of its …
---
The project marks a bid to increase awareness on gender equality and women's empowerment principles by supporting six agribusiness firms in Upper Egypt.
---
A joint forum between Egypt and Japan discussed their partnership for advancement of women's political, economic growth
---
---
"We want Arab governments to specify 25% quota for women's businesses," says UN Regional Director
---
4,000 small-sized businesses to be provided for low-income women at cost of EGP 18m in 250 villages, says SFD Secretary General
---
95% of women between 18-28 suffered from verbal, physical harassment in the street, 52% think the way they're dressed is reason
---
The statement stresses the importance of the inclusion of women in the political life in Egypt to achieve an "inclusive democracy"
---
By Lakshmi Puri Last year, as rebels captured the main towns in Northern Mali, UN Women registered a sudden and dramatic increase of rapes in the first week of the takeover of Gao and Kidal, places where most women never report this kind of violence to anyone, not even health practitioners. We heard stories of …
---
Maybe it is necessary for us to have a culture revolution. Maybe the women of this country should revolt. Maybe it is time for us to rise up to meet our oppressors.
---
---
End of Section