Latest in Tag:

US military

Highlight
Latest in Tag:

US military
---
The Al-shabaab extremist militant group has launched an attack against a US military based in Kenya. The eastern Kenya military base is being used by Kenyan and US forces. The group claimed the destruction of seven aircraft and three military vehicles in its statement claiming responsibility. The group also claimed "intense fighting" with US personnel …
---
Extra troops believed to be deployed to counter what US perceives as Iran's threatening behaviour
---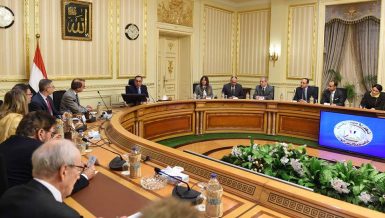 Egypt pillar of stability in Middle East, says AJC
---
"Problem with current US approach to Syria is like building an aeroplane while it is flying," analyst says
---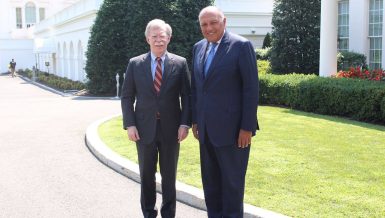 Egypt plays essential, pivotal role in maintaining security, stability in region, says Bolton
---
US Marines and biologists airlift nearly a thousand threatened desert tortoises to new locations safe from a military base expansion. But the translocation mission brings its own risks.A battle between the desert tortoise and the United States military has reached a détente in the sun-parched Mojave Desert of southern California. At issue was, as with …
---
Iran's military has warded off a US military drone it says had violated its airspace. The alleged incident came the same day Iran inaugurated a new Russian-made air defense system around a sensitive nuclear site.
---
---
In 1946, a French engineer came up with a scandalous new piece of clothing for women: the bikini, strips of cloth that revealed more than they hid on the beach and in the pool.
---
By Dr Cesar Chelala The decision by US District Court Judge Gladys Kessler determining that the US military can force-feed a Syrian detainee at the US prison at Guantanamo Bay, Cuba, is a well intentioned but wrong decision. It allows the US government to continue a criminal practice that has been widely condemned by medical professionals and …
---
By Dr. Cesar Chelala As Middle East peace efforts go through another round of failure, information published by Newsweek magazine indicates that Israel has been conducting spying activities in the US. Although the main targets are industrial and technical secrets, they have a connection to national security that makes these activities by a US ally highly reprehensible. This is not the first …
---
After having rejected the idea previously, Obama's deputies were weighing the option of providing weapons to Syria's outgunned opposition
---
A spokesman for the US-led NATO force in Kabul told AFP that the military was checking the information.
---
End of Section