Latest in Tag:

World War II

Highlight
Latest in Tag:

World War II
---
Ukraine commemorates 8 May as a Remembrance and Reconciliation Day. This day marked the end of Nazism in Europe.
---
A Hidden Life follows the real-life story of Austrian farmer Franz Jägerstätter who refuses to fight for the Nazis in World War II
---
He first visited shipwreck in 1982, not knowing that years later he will score a record at same place
---
Scientists have found a high rate of tumors in flatfish in the Baltic Sea that could be linked to old munitions. Weaponry dumped in the sea at the end of World War II is leaching chemicals toxic to fish – and people.German researchers have uncovered a 25 percent incidence of tumors among a type of …
---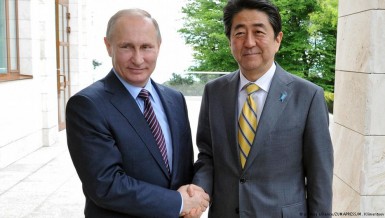 Japan and Russia are pushing ahead with new plans to develop infrastructure and industry in the Russian Far East, but analysts believe that Tokyo's hopes for the return of disputed islands off Hokkaido will be dashed.
---
Ambassador John Casson said UK allocated $10m to remove landmines in Egypt
---
---
17m landmines were left in the Western Desert; 155 sqkm were cleared in 2014
---
What if the Nazis won the war and they made a deal to survive? asks author
---
17m unexploded mines are still planted in World War II battlefield El Alamein
---
Territorial dispute over uninhabited islands reignites old tensions as anti-Japanese protests shut down major Japanese companies in China
---
End of Section