Latest in Tag:

yoga

Highlight
Latest in Tag:

yoga
---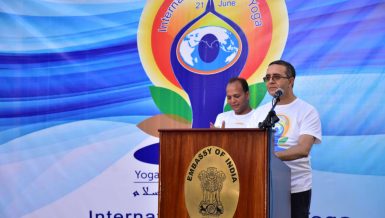 Indian Ambassador to Cairo Ajit Gupte celebrates 7th International Day of Yoga
---
Yoga improves health of individual's mental, emotional, physical aspects
---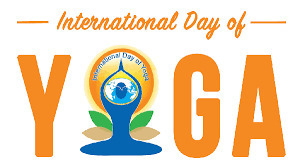 Day is celebrated on 21 June every year, and highlights integrated benefits of Yoga
---
As part of the celebrations, India's Ministry of AYUSH conducted the global contest to encourage Yoga practitioners worldwide to share their experiences with the ancient practice.
---
The theme of this year's International Day of Yoga is Yoga at home and Yoga with family. Practicing Yoga together is a wonderful way to spend time with our loved ones.
---
Celebrating rebirth of Nile heritage on Dahabeya
---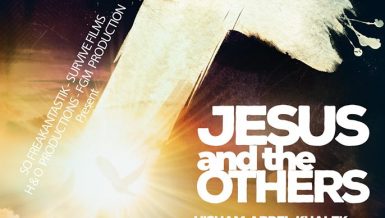 The wellness hub is located in the heart of Zamalek and attracts a wide range of visitors seeking a few hours away from the chaos, stress, and pollution of a city
---
---
The practice itself can take place anywhere: at home, in your workplace, at a doctor's waiting room, or even in a cab on a high traffic day
---
In celebration and appreciation of the huge role yoga has provided their culture, the Indian Embassy in Cairo hosted several events to celebrate the occasion.
---
Indian government spends over $100m on ministry's scientific research
---
Yoga has become a quiet and still unrecognised seed of change for many who search within for personal strength and a deep-seated spark of inspiration to deal with urban living.
---
Fekra is a new Nile retreat that offers alternative healing practices for PTSD survivors
---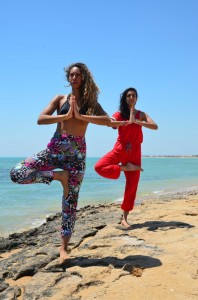 A new yoga centre is trying to spread the culture of having a calm mind and flexible body through practicing yoga.
---
---
End of Section