Latest in Tag:

Zuckerberg

Highlight
Latest in Tag:

Zuckerberg
---
The CEO of Facebook, Mark Zuckerberg, has agreed to have a meeting with EU lawmakers over a data misuse scandal live-streamed. Original plans for the meeting to be held privately had met with criticism.Facebook CEO Mark Zuckerberg has said his upcoming hearing with European Parliament leaders over the Cambridge Analytica scandal can be made public …
---
Mark and Priscilla Zuckerberg are committing $3 billion (2.67 billion euros) to set up a Biohub research center aimed at eradicating all disease by the end of the century. The center will focus on basic research.
---
US Senator John Thune has demanded to know if Facebook purposely buried conservative news stories. Facebook has denied the claims, and CEO Mark Zuckerberg has responded with a promise to investigate.
---
The world's largest social media network says its net profit in the last quarter jumped 11 percent. A surge in advertising revenue has seen Facebook become the second-largest digital ad platform after Google. Facebook says a spike in mobile users and advertising is behind its strong growth in earnings for the third quarter, with net …
---
German Chancellor Angela Merkel has received assurances from Facebook founder Mark Zuckerberg that the company will combat racist comments on the Internet. They met on the sidelines of a UN development summit. Facebook founder Mark Zuckerberg on Saturday promised German Chancellor Angela Merkel that his company would work on measures to combat racist and hateful …
---
US President Barack Obama has invited a 14-year-old Muslim boy from Texas to the White House after he was arrested for bringing a homemade clock to school. Police said it could have been mistaken for an explosive. The US president praised Ahmed Mohamed on Twitter late on Wednesday, after Ahmed's story spread across the internet. …
---
Facebook said they are ready to begin the pilot program of a high-altitude drone that will beam Internet to remote parts of the world. The solar-powered drone will be able to fly without landing for three months. Aquila has a wingspan on par with a Boeing 737 of between 100 and 140 feet (30-40 meters), …
---
---
Internet use is high in Iran, partly because many young Iranians turn to it to bypass an official ban on Western cultural products, and Tehran occasionally filters popular websites such as Twitter and Facebook.
---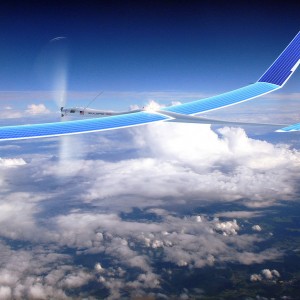 Google took a step in that direction this week with the acquisition of Titan Aerospace, a maker of solar-powered drones that can help boost Internet access to remote areas.
---
End of Section